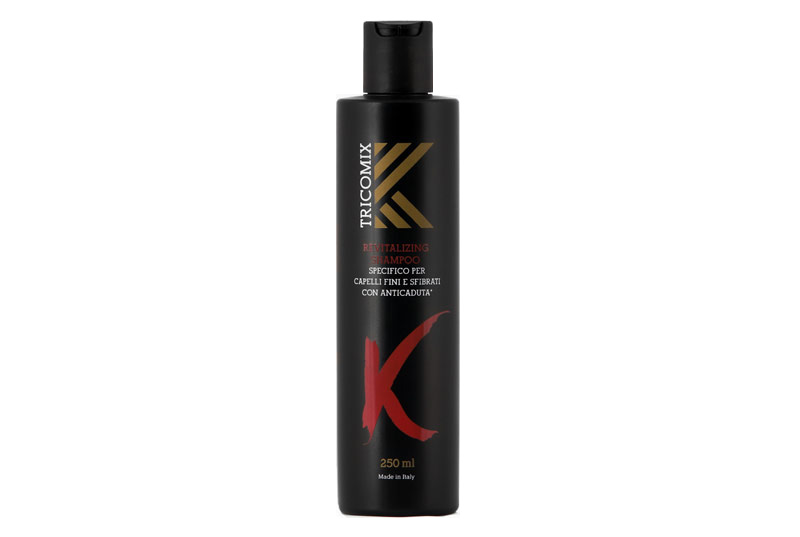 For men and women suffering from hair loss, thinning or fragile hair. Its sebo-regulating, ph 5.0 formula leaves hair clean and respects the scalp's hydrolipidic film.
It prepares the hair cuticles to absorb tricomix conditioner along the full length of the shaft for softer, well-nourished hair with more volume and the added bonus of its action to combat hair loss. It also prepares the hair for the electrostatic effect of tricomix fiber.

Its ingredients have a gentle balsamic action that stimulates the regeneration of the hair follicle and plays a vital part in the effective action of the pool of active principles against hair loss.
Use in combination with the full range of TRICOMIX products to boost the anti hair loss effect.

Does not contain sulphates or parabens.