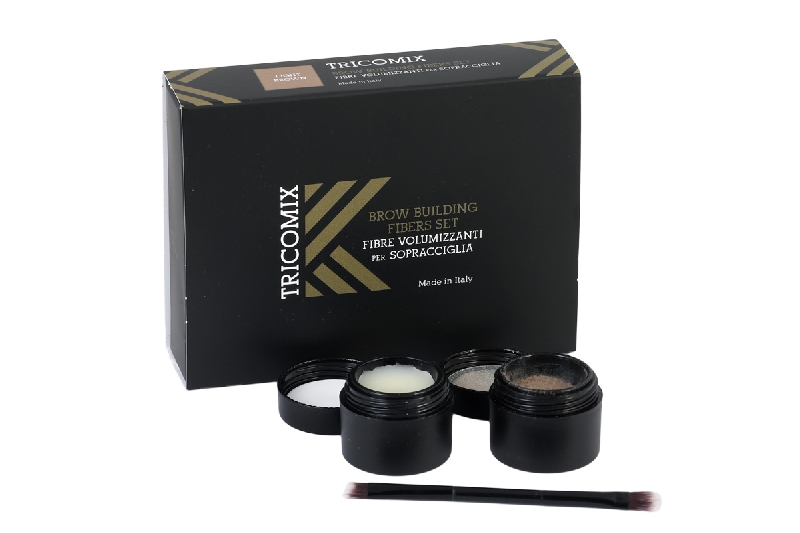 Natural keratin fibers specifically designed for use on eyebrows. Ideal for brows that are thinning, sparse (hypotrichosis), shapeless or scarred. tricomix brow building fibers will help you get thicker, perfect looking brows again.
The set includes a wax to shape them; enriched with jojoba oil, avocado oil, shea butter, mango nutrients and cocoa butter, ideal for keeping your brows in perfect shape while keeping the hair bulb properly hydrated and nourished. A unique product for anyone who wants to put the focus on their eyes with brows that look neat, thick and healthy. Longer-lasting and with a more natural effect than normal eyebrow make-up pencils or gels on sale. Suitable for all eyebrow types.

Kit contains: natural keratin fibers, eyebrow wax / 1 dual-end brush
Apply a small amount of wax using the angled tip of the brush to mould the eyebrows into shape.